Profiles of famous and not so famous Gamers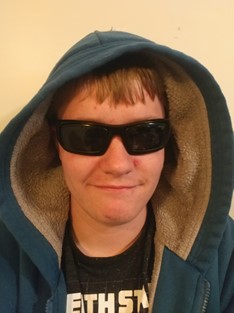 William Lawson
William Mark Straight Lawson (born February 3, 2002) William is an inspiring Youtube personality. He got his start performing at Word Of Life School with a lip sync dance routine. Since then he has moved on to Delta Academy where he performed in their First ever lip sync contest. He also can be seen performing his dance routine nightly in Las Vegas for his parents in the livingroom.
Jack's picture
Seán William McLoughlin (born 7 February 1990), better known through his online pseudonym Jacksepticeye (or simply Jack), is an Irish producer, game commentator, and internet personality, known primarily for his comedic Let's Play series on video games and vlogs on YouTube. As of August 2017, his channel has over 7.7 billion total video views and over 16.2 million subscribers, making it the 31st most-subscribed channel on YouTube.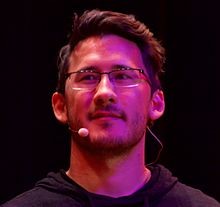 Mark's picture
Mark Edward Fischbach (born June 28, 1989), known online as Markiplier, is an American YouTube personality. Originally from Honolulu, Hawaii, he began his career in Cincinnati, Ohio, and is currently based in Los Angeles, California. As of July 2017, his channel has over 7 billion total video views and 18 million subscribers, and is currently the 25th most-subscribed channel on YouTube. Fischbach specializes in Let's Play videos, commonly of survival horror video games.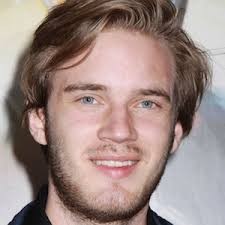 Felix-AKA PewDiePie picture
Felix Arvid Ulf Kjellberg, Swedish: (born 24 October 1989), known online as PewDiePie, is a Swedish web-based comedian and video producer. He is known for his Let's Play commentaries and vlogs on YouTube. Born in Gothenburg, Sweden, PewDiePie originally pursued a degree in industrial economics and technology management at Chalmers University of Technology. In 2010, during his time at the university, he registered a YouTube account under the name PewDiePie. The following year, he dropped out of Chalmers after growing bored with his degree field, much to the dismay of his parents. After failing to earn an apprenticeship with an advertising agency in Scandinavia, he then decided to focus on creating content for his YouTube channel. In order to fund his videos, PewDiePie began selling prints of his Photoshop art projects and working at a hot dog stand. PewDiePie soon gathered a rapidly increasing online following, and in July 2012, his channel surpassed one million subscribers.